CREPÈ carts
Having winter wedding? or organizing Christmas party,or just want something extra special for your event in any season of the year? Our unique Crepe Cart adds that something special to any occasion. You and your guests can enjoy our tasty French Crepes along with huge selection of fillings: Nutella, Jams, Whipped Cream, Fruits, mini marshmallows,maple syrup and many more!
Cheese carts
Are you looking for something different for your guests at your wedding? Well, this will certainly do that. Our cheese carts are ideal for guests before or after dinner and will get them talking. We offer an amazing selection of
cheeses from around the world accompanied with a selection of crackers and chutneys. We can supply a range to suit any wedding size or venue. Please contact us for more information.
CANDY  Cart
The most popular of our carts is our gorgeous Candy Cart. We offer a range of carts suitable to your big day and can cater for as many guests as you wish. We work closely with our clients to provide what you want on your cart. A huge selection of sweets are provided along with everything you need to enjoy our stunning carts.
Ferrero rocher love heart
Ferreo Rocher offers a unique taste experience of contrasting layers. A whole crunchy hazelnut in the heart, a delicious creamy hazelnut filling, a crisp wafer shell covered in chocolate and gently roasted pieces. Our hearts will add that perfect addition to your cart.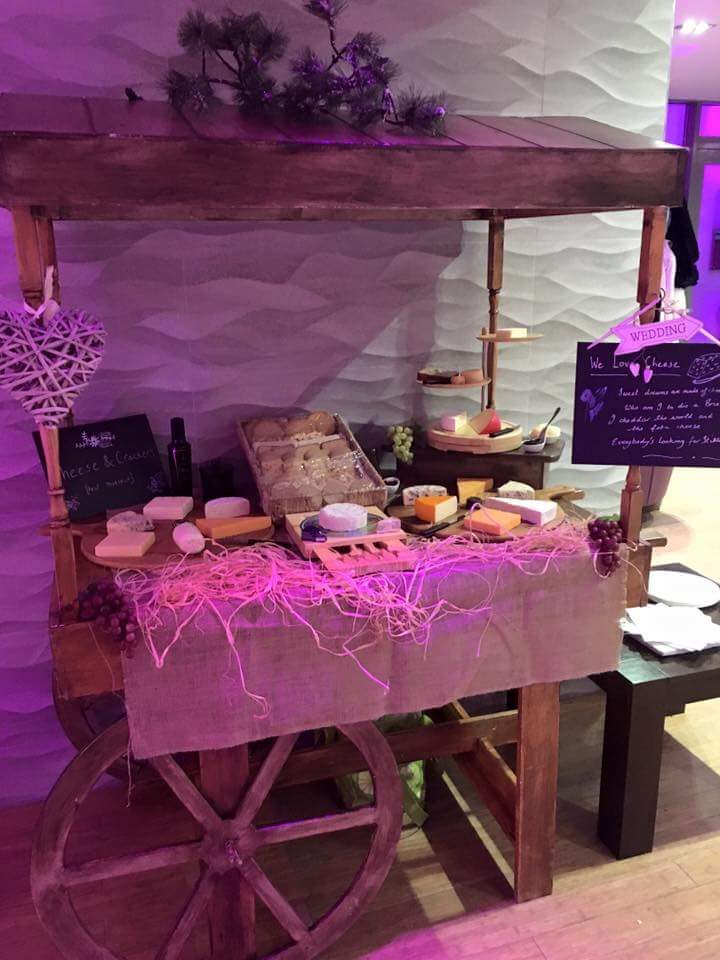 #candycartscotland #cheesecartscotland #crepecartscotland #chocolatefountain #sweets #cheese #crepes #pipinghotcarts #candycartglasgow #candycartedinburgh #candycartforhire